LA MADRE
The true Power is always quiet.
Restlessness, agitation, impatience are sure signs of weakness and imperfection. 
*  *  *
PEACE
The peace must be immense,
the quietness deep and still,
the calm unshakable
and the trust in the Divine ever-increasing.
* * *
It is by a quiet, strong and persistent peace
that the true victories con be won.
* * *
It is only in the tranquillity and peace
that one can know what is the best thing to do.
* * *
Nowhere will you be able to find the peace 
unless you have peace in your heart.
* * * 
When the heart and the mind are at peace,
the rest naturally follows.
 *  *  *
Da PAROLE DELLA MADRE II – Volume 14 –
 Pubblicato dal Dipartimento delle Pubblicazioni dello Sri Aurobindo Ashram 
Pondicherry – India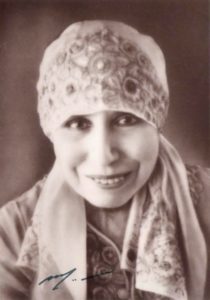 Image from Internet